Family Owned & Operated
Koma Sushi
Portola Valley
3130 Alpine Rd

Portola Valley, CA 94028
Restaurant hours
Lunch (Weekdays Only): 11:30am – 2pm
Dinner (Monday–Saturday): 4:30 – 8:00pm
Friday and Saturday until 8:30pm
Closed Sundays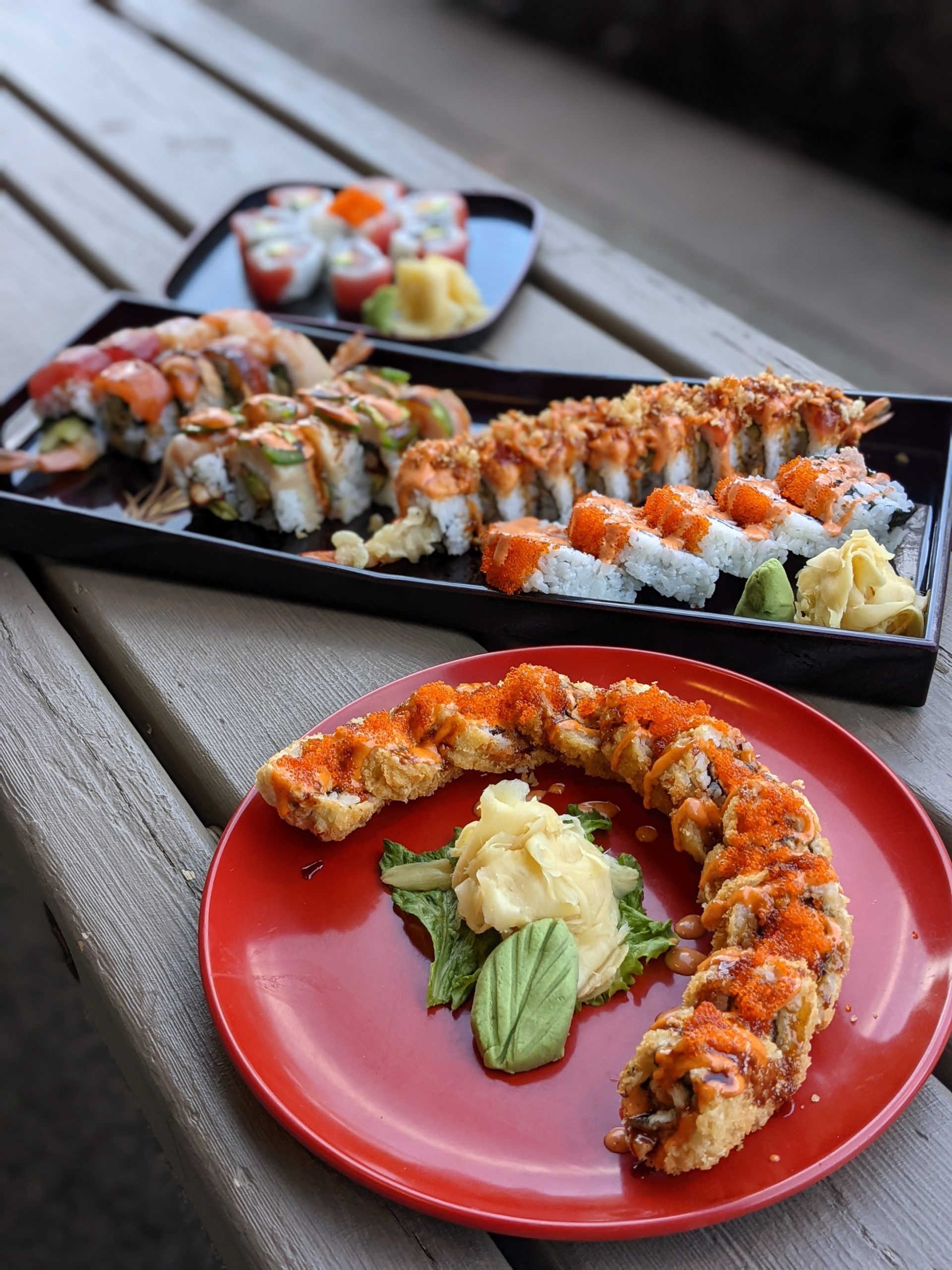 ABOUT US
We are a local independently-owned Japanese restaurant serving authentic Japanese cuisine. We are located inside the Ladera Country Shopper in Portola Valley. Outdoor dining is available! We have a wide selection of sake from Japan, as well as craft Japanese beer.
Catering is available for all special occasions! Contact us for more information.
Please also visit us at our sister restaurant, Kanpai Sushi, in downtown Palo Alto.
Location
Koma Sushi Portola Valley
3130 Alpine Road, #240
Portola Valley, CA 94028
Contact
For reservations and to-go orders, please call or email us at:
(650) 367-6547
If you are having trouble reaching us by phone, please use this alternative number:
(650) 391-9111
kb94303@gmail.com
**During business hours, please do not email for orders. Please give us a call instead. Please write "Koma Sushi Portola Valley" in the subject or body of your email so we know which location you are referring to. Thank you!**
Hours
Lunch (Weekdays only): 11:30am–2:00pm
Dinner (Monday–Saturday): 4:30pm–8:00pm
Friday and Saturday until 8:30pm
Closed Sundays